TOUCH-A-TRUCK IS COMING! SEPTEMBER 24TH!
Top Fun 4 Gator Kids Touch-a-Truck Tips & Facts
Admission is FREE – includes unlimited exploration and play on all vehicles plus some free kids activities in the children's area.
Quiet hour is from 9a – 10a for kids who might be scared of sirens and PA systems.
Bring some spending money to: vote dollar bills for your favorite vehicle, get Sweet Dreams ice cream and some lunch, do activities like the water balloon slingshot, water slides and dunk tank.
Proceeds donated go to Gainesville Arts & Parks Foundation. See below for more info!
Bring your swim suits! It's usually hot, and the pool and water slides are a great way to cool off (both of these activities are not free).
Help feed a hungry child, bring a donation of non-perishable food items for the Food4Kids Backpack Program of North Florida.
Follow us on Facebook to see announcements and photos of vehicles that will be attending.
Bookmark this website so you can easily check on newly added activities, demonstrations and event details.
What is Fun 4 Gator Kids Touch-a-Truck?
Join Fun 4 Gator Kids Community Giving, Food4Kids Backpack Program of North Florida, Gainesville Fire Rescue and the City of Gainesville Parks Recreation and Cultural Affairs on May 21st, 2016 for the Annual Fun 4 Gator Kids' Touch-A-Truck event! Touch-A-Truck will occur at the Northeast Complex from 9am to 2pm (next to Citizen's Field). Smaller children are invited to quiet hour from 9am to 10am so they can enjoy the vehicles without the noise of horns, sirens, bullhorns or PA systems.
Attendees will be able to get up close to large vehicles they may see around town. Fun 4 Gator Kids' Touch-a-Truck provides children with a hands-on educational experience by giving them an opportunity to climb into and/or on vehicles and to talk with the operators. They will learn about the vehicles and pedestrian safety around large vehicles.
Admission is free! There will be minimal charges for some activities such as a balloon slingshot, dunking booth and bounce houses. The proceeds from the event will benefit the Gainesville Arts & Parks Foundation. Please bring a non-perishable food donation for Food4Kids Backpack Program. Keep reading to learn about the local children's organizations this event is raising money and supplies for!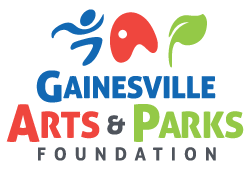 The newly formed Gainesville Arts & Parks (GAP) Foundation, Inc., was established in June of 2015 to support the City of Gainesville Parks, Recreation and Cultural Affairs Department (PRCA) as an ally in advocacy and fundraising.
The foundation is a 501c3, non-profit organization whose purpose is to support the projects and programs identified in the PRCA Master Plan by helping fill funding gaps and helping bring the plan to life. Funds from this year's Touch a Truck event will provide for additional scholarships for youth, more art programs, culture and environmental programs after school and during the summer, golf camps at Ironwood Golf Course, art gallery talks, improved nature parks and upgraded recreation centers; improved nature parks; and upgraded recreation centers.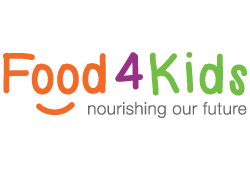 Food4Kids Backpack Program of North Florida is a 501c3 charity that provides food to children who are at risk of hunger on the weekends. Backpacks are distributed at school each Friday to the identified child and returned on Monday to be refilled.
1 out of 4 children are affected by poverty and live in food insecure homes. The program currently targets children who are "chronically hungry" and are referred into the program.
Suggested Food Donations:
Breakfast Items (oatmeal packets, granola bars, cereals)
Canned / Boxed Goods (beans, meats, pasta, soup, veggies)
Snacks (raisins, pretzels, fruit cups, pudding, peanut butter and jelly, etc.)
Drinks (shelf stable milk, juice boxes/pouches)
Fun 4 Gator Kids' Touch a Truck event is an official drop off location for food donations. Please help to make this food drive successful by bringing one or more of the items listed above to this event!
Event Sponsors