MARK YOUR CALENDAR! SEPTEMBER 22ND, 2018!
Discover some of the other fun things you can do!
Children are encouraged to climb on, explore and discover all of the vehicles displayed at the event for FREE. There are some activities that require a small fee. Keep reading to find out about all of the super fun activities your kids can enjoy!
Please remember to bring a non-perishable food item to donate to the Food4Kids Backback Program of North Florida.
Be a Crane Operator!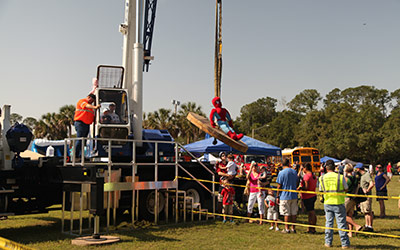 SIMs Crane is opening up the driver's seat for young operators looking to show off their crane skills! Don't miss out on this awesome FREE opportunity!
Let the Artist Out!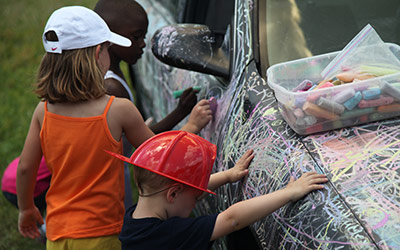 With lots of colors to choose from, and an *entire* car to color, your artist will be free to create! This activity is FREE!
Ready! Aim! FIRE!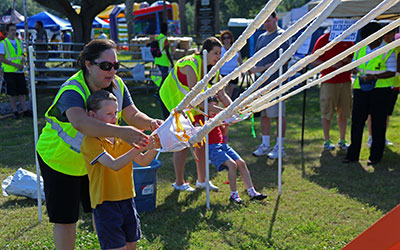 Wouldn't it be cool to throw some water balloons at truck? Why not do it with a HUGE slingshot? Our engineer heard you and built a 6 foot tall mega-water-balloon slingin' machine ever! This activity costs $1 for 3 shots. This activity is run by our favorite engineers from Engineering For Kids.
THE BEST Ice Cream in Town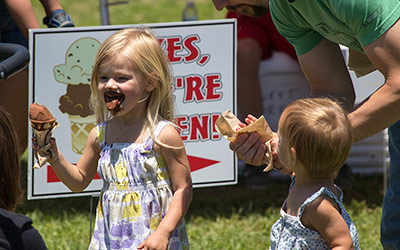 Stop by Sweet Dreams' Ice Cream Fire Truck and cool off with some creamy greatness! Great Ice Cream at great prices!
Get Faaaabuloussss Baby!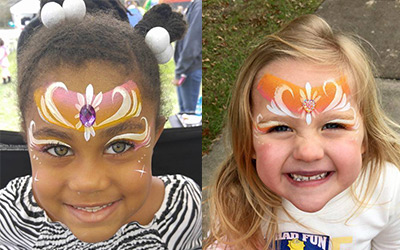 Fabulous Faces Entertainment will be onsite to give you princess a picture perfect face painting or to give your little super hero the perfect crime fighting mask! Cost is between $5 and $10.
Mason Child Id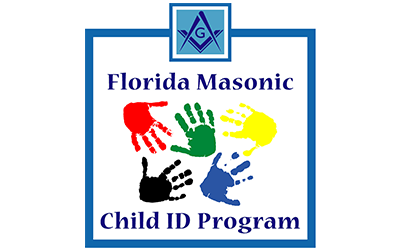 This free activity provides a kit for parents and guardians that enables quick distribution of vital digital information to assist law enforcement when searching for a missing child.
Paint Your Ride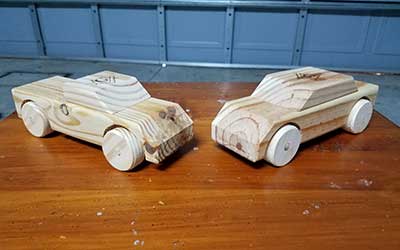 Stop in and purchase one of these awesome cars made by the Masons! Do Art with Yopp! is bringing the paint so your little artist can decorate the ride of their dreams. This activity costs $5.